| | | | |
| --- | --- | --- | --- |
| Instrumentation-amplifier | | | |
LTC1043 and LT1013 dual op amps are used to create a dual instrumentation amplifier using just two packages. A single DPDT section converts the differential input to a ground-referred single-ended signal at the LT1013`s input. With the input switches closed, C1 acquires the input signal. When the input switches open, C2`s switches close and C2 receives charge. Continuous clocking forces C2`s voltage to equal the difference between the circuit`s inputs.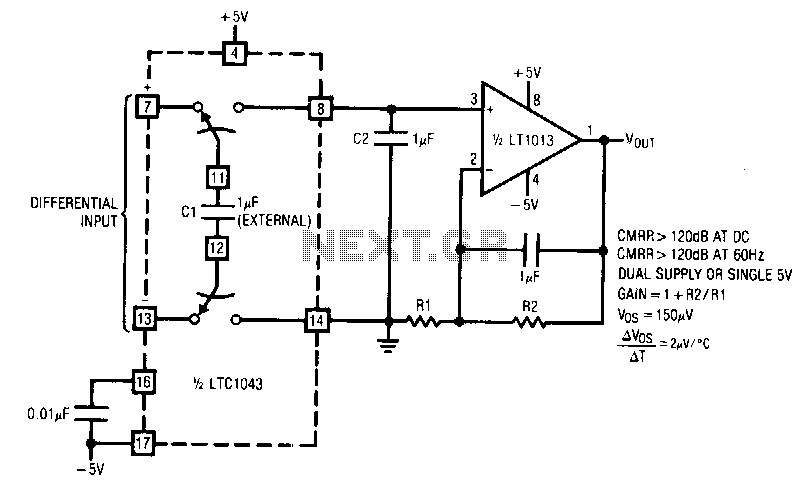 The 0.01-I"F capacitor at pin 16 sets the switching frequency at 500Hz. Common-mode voltages are rejected by over 120 dB and drift is low.