| | | | |
| --- | --- | --- | --- |
| Sounds from the IC IT82207 | | | |
This circuit is able to take you to the world of the Wild West. For this it uses the integrated 18-pin IT82207 (IC1) of Holtek, which literally takes care of everything. You have to do is add a few accessories, including a loudspeaker and six selector switches.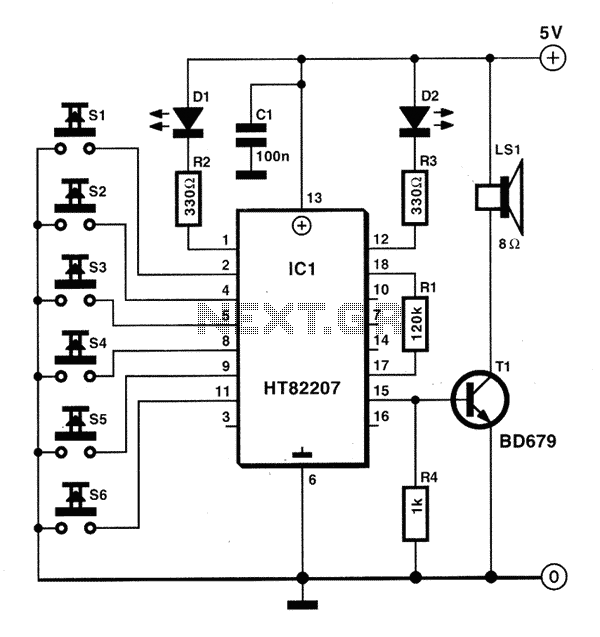 From an operational point of view, IT82207 hosts inside a generator noise sequences, that listening to them. Reminiscent of the Wild West. The choice of sound is through the switch 8186, whose importance is noted below. In the resting state, the circuit absorbs power less than 1 Ma.