| | | | |
| --- | --- | --- | --- |
| Easy fades fade switching circuit 2 | | | |
End a two-wire connection gradually clear/fade switch circuit when the circuit is relatively simple to install. Turn on the lights when needed, H properly switch S dial upward,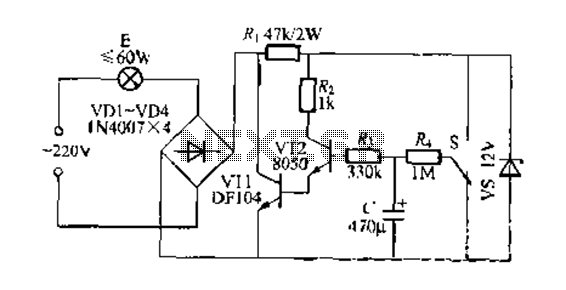 positive supply via] 2V R. The capacitor (1 charge, the C voltage across gradually increased, so make VT2 gradually step guide Annals of people, high-power tube VT1 equivalent resistance decreased, lamp E gradually brighten the dark. When the C full charge the brightness of the lamp will no longer change when you turn off the lights of the store s dial downward, C. charge Pan R; to VT2 discharge lamp can be maintained light, but dichotoma brightness gradually darken over time, when (- charge when basic is done and the lights went completely extinguished. v r1 should be high back pressure power NI, N transistors, other components, no special requirements.