| | | | |
| --- | --- | --- | --- |
| Precision-voltage-inverter | | | |
This circuit allows a reference to be inverted with 1 ppm accuracy,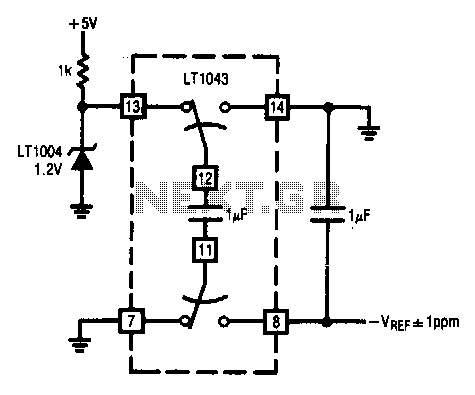 features high input impedance, and requires no trimming.
Recommended videos
Make an inverter : DIY Experiments [#2] Power AC devices with a battery / Simple inverter DIY

AC Circuits, Transformerless Power Supplies,

Inverter│ DC to AC Inverter│
News
Baxley Report

Baxley Report The Company's products are focused for applications, such as indoor and outdoor lighting, video displays, transportation, electronic signs and signals, , and wireless systems. It has a 3869.57 P/E ratio. The Firm has three Earn

Power electronics co VisIC raises $11.6m

גלובס

Globes

Globes Israeli startup, VisIC Technologies, which has developed efficient power electronics based on Gallium Nitride (GaN) semiconductors, has closed $11.6 million in ...

ThomasNet News (press release) (blog)

Suitable for photovoltaic , capacitive and input/output filters, EPCOS MKP X2 Capacitors offer 350 V AC rated voltage. Meeting UL and EN standards, units provide 0.47 µF to 10 µF capacitance. Available with 27.5 mm and 37.5 mm

Semiconductor Today

VisIC Technologies Ltd of Nes Ziona, Israel - a fabless developer of power conversion devices based on gallium nitride (GaN) metal-insulator-semiconductor ...

Business Wire (press release)

Wolfspeed, a Cree Company and a leader in silicon carbide (SiC) power products, has introduced a 900V, 10mΩ MOSFET rated for 196 A of continuous.

Yahoo Sports

Orbit International Corp. , an electronics manufacturer and software solution provider, today announced that bookings for its Electronics Group exceeded ...

Military & Aerospace Electronics

HAUPPAUGE, NY--(Marketwired - Jan 5, 2017) - Orbit International Corp. ( OTC PINK : ORBT ), an electronics manufacturer and software solution provider, ...

The De Soto Edge

Analysts reviewing Cree, Inc. have recently updated their recommended buy/sell ratings and price targets on the stock. Ratings and price target eakdown:.

Yahoo Finance

Orbit's Power Group, also located in Hauppauge, NY, designs and manufactures a wide array of power products including AC , frequency converters, , uninterruptible , VME/VPX as well as various COTS ...