| | | | |
| --- | --- | --- | --- |
| Precision-full-wave-rectifier | | | |
This circuit provides accurate full-wave rectification. The output impedance is low for both input polarities, and the errors are small at all signal levels. Note that the output will not sink heavy currents, except a small amount through the 10-K!J resistors. Therefore, the load applied should be referenced to ground or a negative voltage.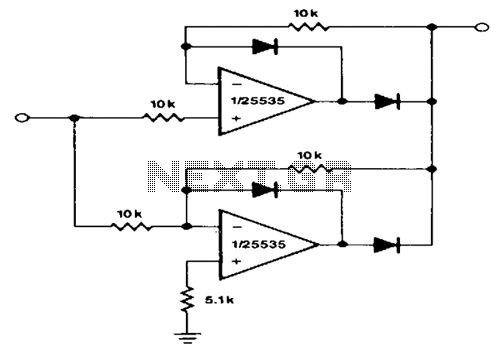 The reversal of all diode polarities will reverse the polarity of the output. Since the outputs of the amplifiers must slew through two diode drops when the input polarity changes, the 7 41-type devices give 5% distortion at about 300Hz.