This List contains Radio jamming circuits, which is the (usually deliberate) transmission of radio signals that disrupt communications by decreasing the signal to noise ratio. Unintentional jamming occurs when an operator transmits on a busy frequency without first checking whether it is in use, or without being able to hear stations using the frequency.
Another form of unintentional jamming occurs when equipment accidentally radiates a signal, such as a cable TV plant that accidentally emits on an aircraft emergency frequency. The concept can be used in wireless data networks to disrupt information flow. It is a common form of censorship in totalitarian countries, in order to prevent foreign radio stations in border areas from reaching the country.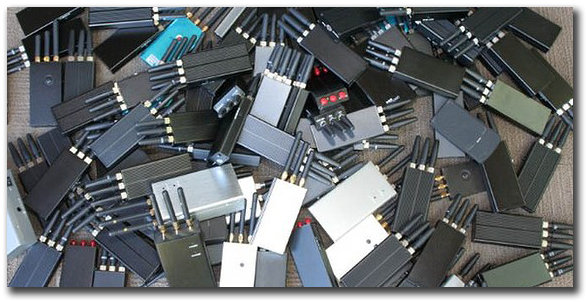 Radar jamming and deception is the intentional emission of radio frequency signals to interfere with the operation of a radar by saturating its receiver with noise or false information. There are two types of radar jamming: Mechanical and Electronic jamming.
As with other radio jamming, cell phone jammers block cell phone use by sending out radio waves along the same frequencies that cellular phones use. This causes enough interference with the communication between cell phones and towers to render the phones unusable. On most retail phones, the network would simply appear out of range. Most cell phones use different bands to send and receive communications from towers (called frequency division duplexing, FDD). Jammers can work by either disrupting phone to tower frequencies or tower to phone frequencies. Smaller handheld models block all bands from 800MHz to 1900MHz within a 30-foot range (9 meters).
Those circuits are for educational and experimental reasons only. Use wisely those circuits, because it is illegal to operate jamming devices.