Built around an Intersil 7216 frequency-counter IC, this counter has a basic range of 10 MHz, a 100-MHz prescaler, and an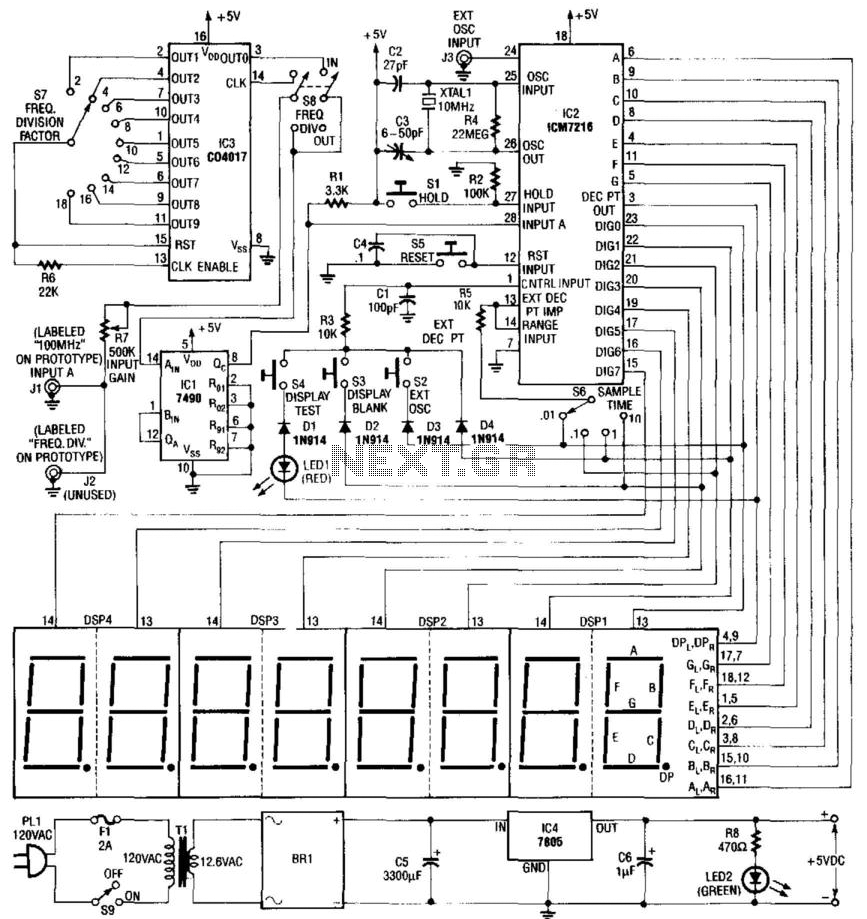 extra frequency divider (IC3). This divider divides by an extra factor, as marked on S7 (see schematic), to extend the range of the counter. The display is multiplexed. MAN6710 2-digit red common anode 7-segment LED displays were used on the prototype.
Recommended videos
#161: Circuit Fun: a simple RF detector / demodulator probe for DMM or scope

AC Circuit Resonance Bonanza | Radio Tuning Frequency, NMR Coils,

How To Make A RF Transmitter And Receiver?
News
Car and Driver (blog)

Car and Driver (blog) With the departure of the raspy-sounding rotary engines and the introduction of the very quiet diesel, Mazda will go from having one of the loudest cars on the Grand- to one of the quietest. This doesn't mean the RX-8 wi