Using a Signetics NE602 in a varactor-tuned front end, the circuit of a shortwave receiver can be very simple and yet g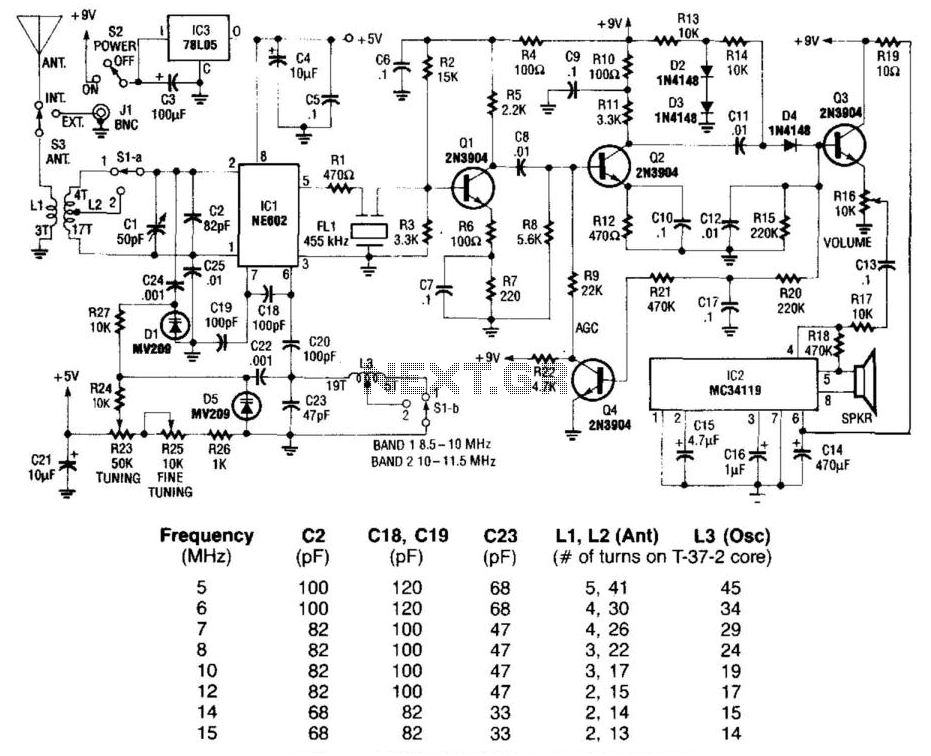 ive high performance. This circuit also uses a ceramic filter as a sensitivity-deteraiining device, two IF stages, AGC, and an audio amplifier. It has a sensitivity of under 1/iV. The table shows coil data for the frequencies from 5 to 16 MHz. The values Ci8, Ci9, and C23 depend on the frequency range chosen.
Recommended videos
Marconi 201A AM and Shortwave Radio Video #2 - Schematic Explained

Populaire video

How To Make A RF Transmitter And Receiver?
News
Car and Driver (blog)

Car and Driver (blog) With the departure of the raspy-sounding rotary engines and the introduction of the very quiet diesel, Mazda will go from having one of the loudest cars on the Grand- to one of the quietest. This doesn't mean the RX-8 wi