| | | | |
| --- | --- | --- | --- |
| A-one-transistor-fm-transmitter | | | |
The 2N2222 circuitry is a three-element, phase-shift oscillator circuit, designed to yield a 1,000-Hz sine wave. The 1,000-Hz sine wave is then applied to the TCG-610 varactor diode, 6 pF at 4 V, which changes the tank capacitance, thus varying the rf oscillator frequency at a 1,000-Hz rate. The 1,000-!l potentiometer in the collector circuit can be adjusted to enable the desired frequency modulation level.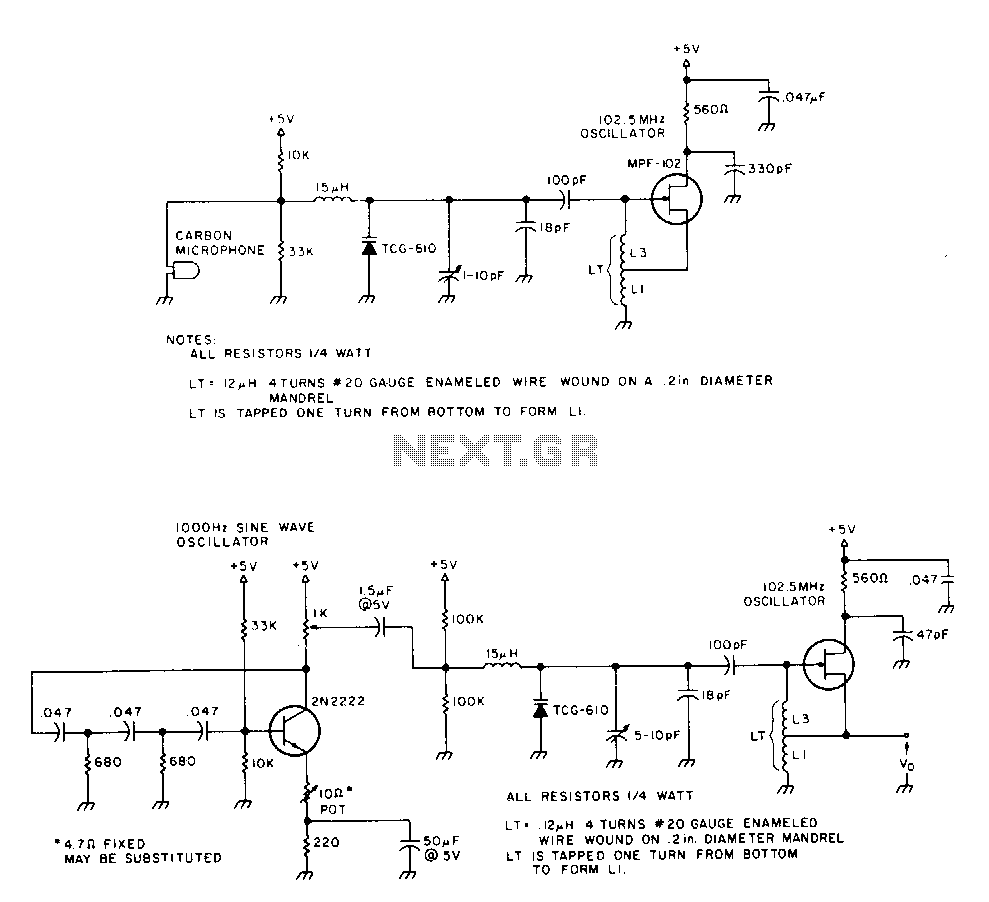 The Hartley rfoscillator, designed around a readily available MPF-102 JFET, has an output that should be relatively stable if it is enclosed in a metal box, thus minimizing changes in tank capacitance. The completed transmitter has a range of 30 feet when not enclosed-without an antenna.