| | | | |
| --- | --- | --- | --- |
| Micro Power FM Broadcasting | | | |
Here are some utility circuits for use with the Ramsey FM10a, and other small FM stereo transmitter kits. This information may be helpful for setting up a micro powered FM radio station. The FM10a and similar kits tend to put out a low quality, broad band output signal. This is not a big problem with a 5-10 milliwatt signal, but amplifying the output of such kits beyond 50mw is a bad idea, as the amplified signal can cause interference with other radio services, drawing unwanted attention to your hobby station.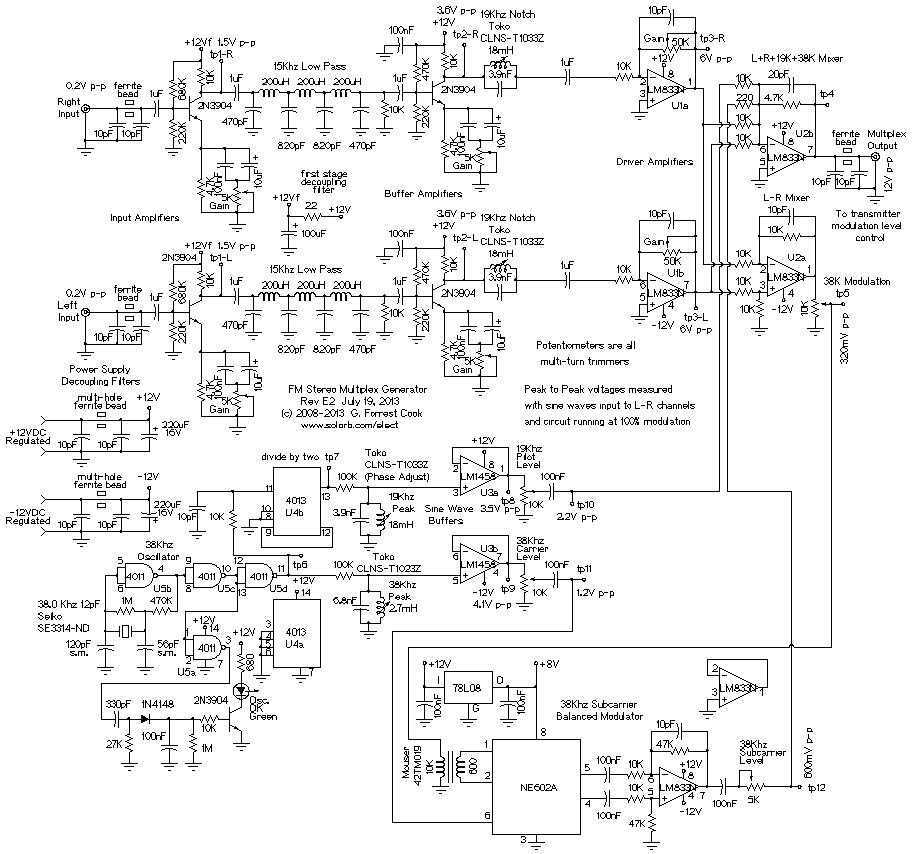 If you want to work with a higher power transmitter, find a better quality transmitter such as the Free Radio Berkeley Mono PLL kit, and build my circuit for an FM Stereo generator (above).