| | | | |
| --- | --- | --- | --- |
| GPS RF front-end circuit MX2740 circuit | | | |
MAX2740 is a complete GPS receiver down converter chip, the complete output from the antenna to the input of the digital signal processing. MAX2740 receiver channel contains LNA, down 2 converter, a variable gain amplifier and a fixed gain amplifier.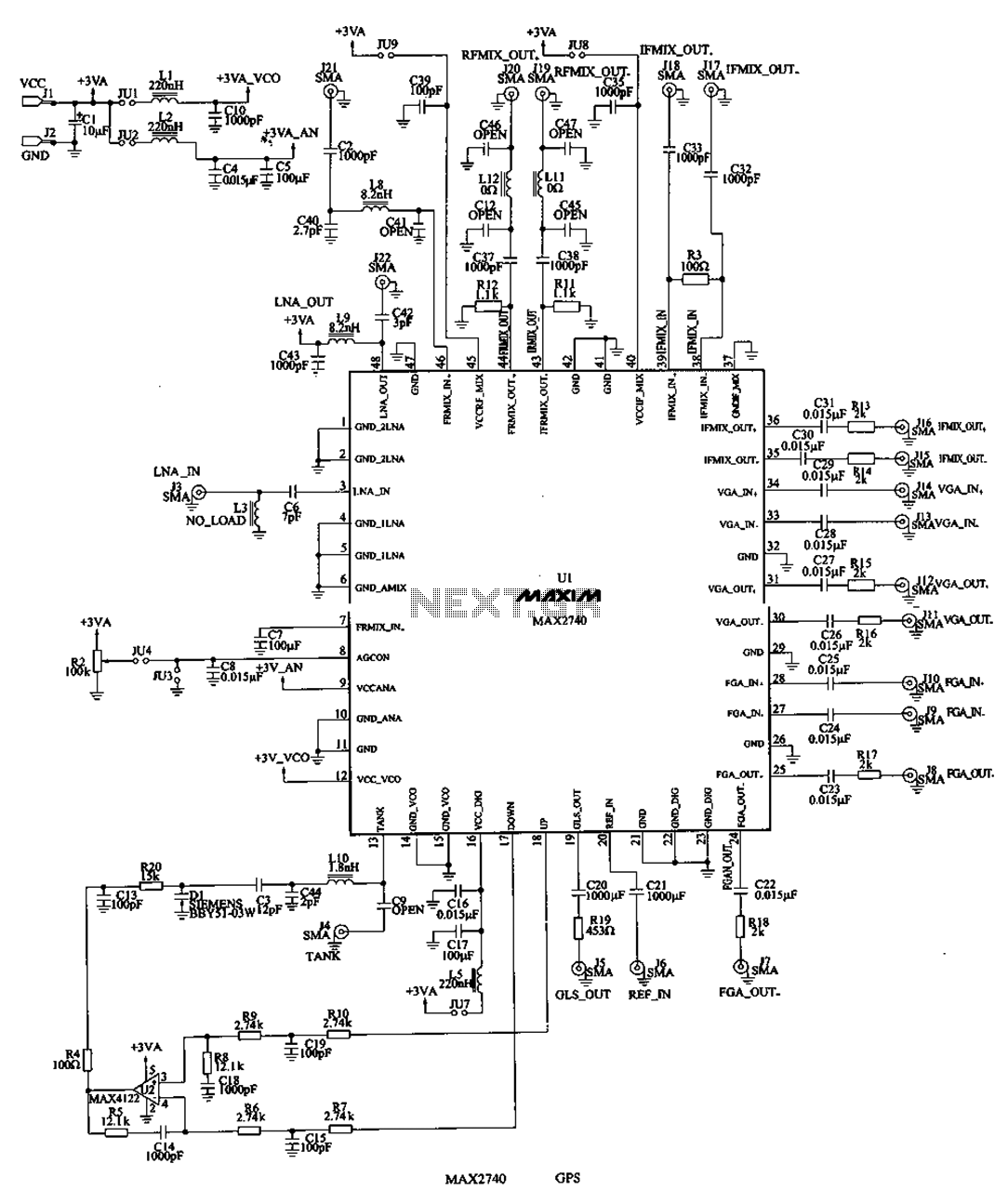 The chip also includes a high-performance VCO synthesizer and a fixed frequency, with all LO (native) oscillation frequency chip needs, requiring only a minimum of external components. For GPS / GLONASS receivers. MAX2740 has received more than 100dB gain and greater than 50dB AGC control range. Use and external SAW superheterodyne structure under two transformations (Surface Acoustic Wave, SAW) filter, you can get a high level of image rejection and resistance Walled performance.