| | | | |
| --- | --- | --- | --- |
| voltage frequency synthesizer PLL | | | |
The µA2240 consists of four basic circuit elements: (1) a time-base oscillator, (2) an eight-bit counter, (3) a control flip-flop, and (4) a voltage regulator. The basic frequency of the time-base oscillator (TBO) is set by the external time constant determined by the values of R1 and Cl (1R1C1 = 2 kHz). The open-collector output of the TBO is connected to the regulator output via a 20 k ohm pull-up resistor, and drives the input to the eight-bit counter. At power-up, a positive trigger pulse is detected across C2 which starts the TBO and sets all counter outputs to a low state.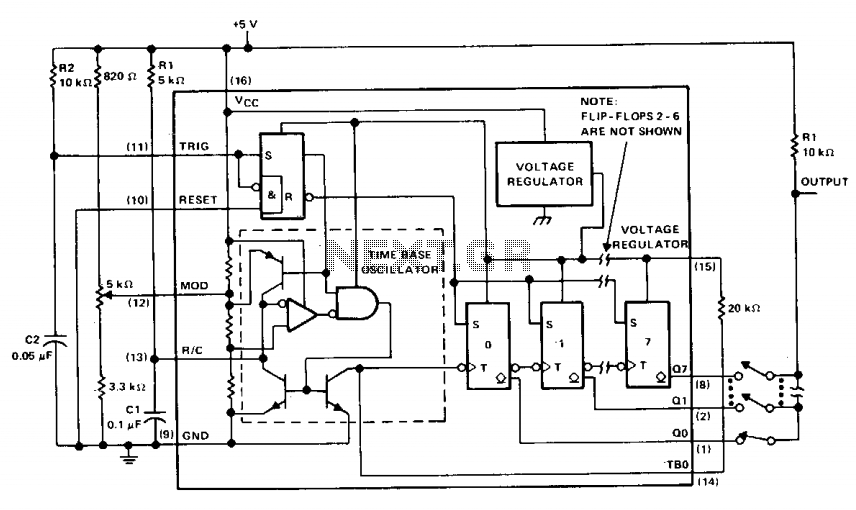 Once the µ2240 is initially triggered, any further trigger inputs are ignored until it is reset. In this astable operation, the µ2240 will free-run from the time it is triggered until it receives an external reset signal. Up to 255 discrete frequencies can be synthesized by connecting different counter outputs.