| | | | |
| --- | --- | --- | --- |
| 2m VHF FM PMR transceiver to amateur radio converter | | | |
The PMR VHF transceiver Motorola Radius M110 (in further text referred as M110) was manufactured by Motorola GmbH therefore being an European radio. Since many professional radio service users has replaced this transceiver with newer gear, a considerable number of M110 has appeared on HAM flea markets. M110 is a simple yet fine transceiver with pretty good receiving performance and it would be a waste to throw it away or to use it just as a source of electronic components instead of giving it a new life in the HAM shack.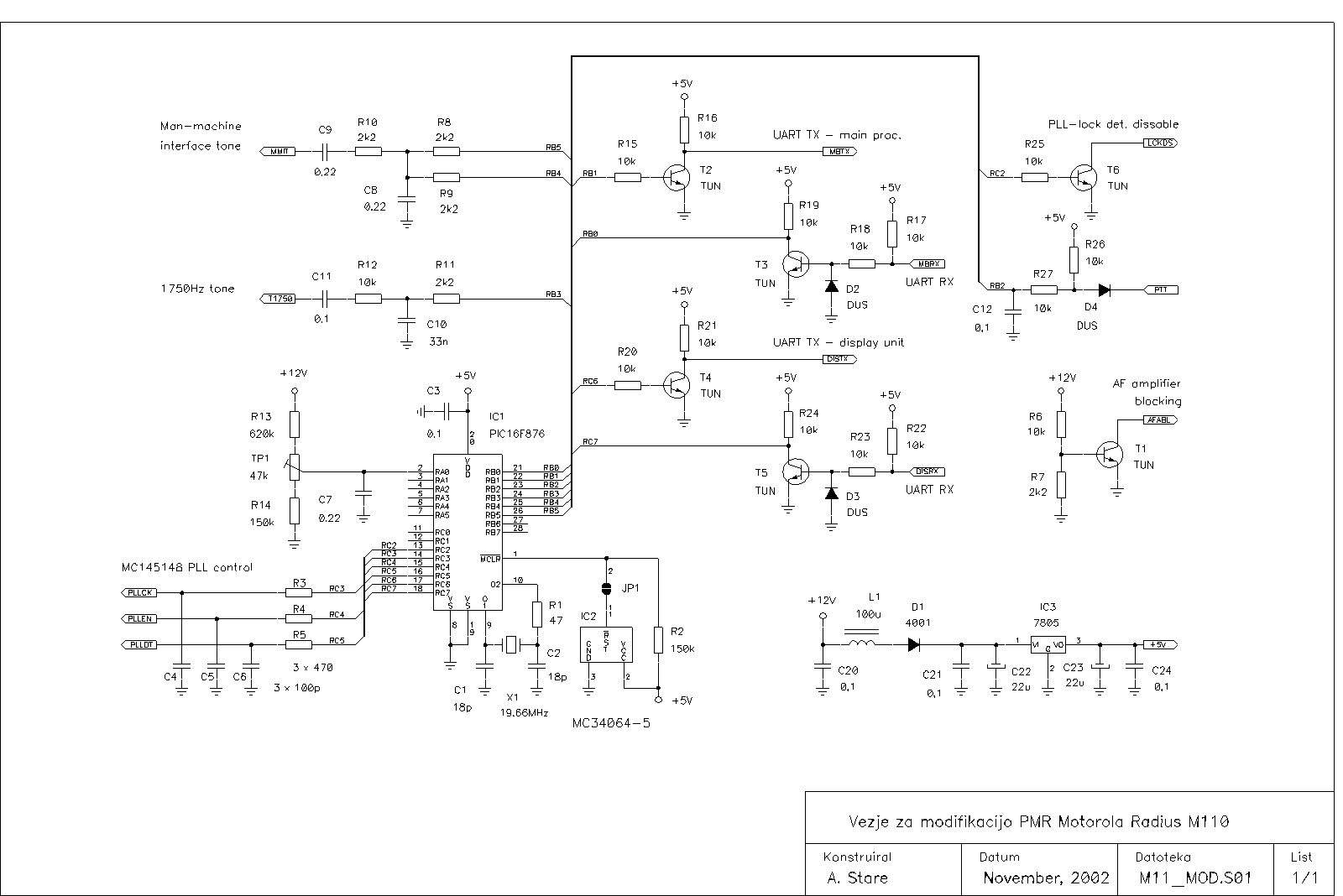 The modification described on this page is not just a reprogramming of the existing 9 channels of the M110 to HAM frequencies. It is a hardware upgrade that will turn the PMR transceiver into a full-featured HAM transceiver. After the modification has bee