| | | | |
| --- | --- | --- | --- |
| GSM Automatic Meter Reading | | | |
GSM based Automatic meter reading, or AMR, is the technology of automatically collecting data from energy meter and transferring that data to a central database for billing and/or analyzing. The Transmitter is connected to the meter and it counts the pulses from it and displays it over the LCD display. It also transmit the data over RF to the PC. At the receiver end the data is received by an receiver module and the PC application will display it over the PC.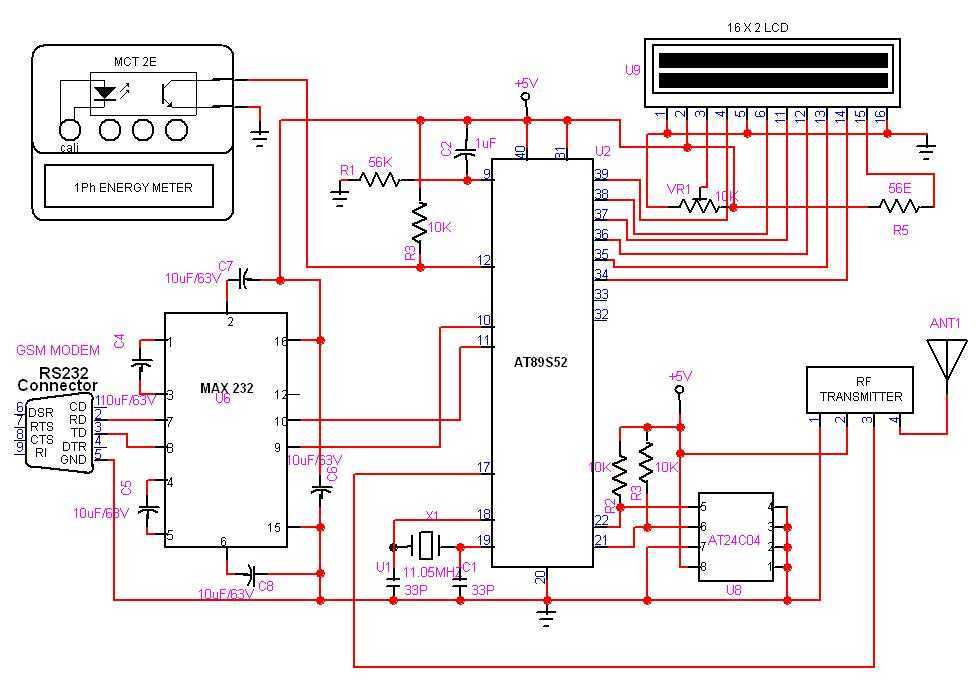 An GSM modem is also connected to the kit so that anybody can call to the number and get back the Meter readings as SMS. The meter reading can be obtained at zero cost. Since the microcontroller will get the mobile number and disconnect the call so the user wont get any charge for the call. Later the microcontroller will send back the meter readings to the called number as SMS.