| | | | |
| --- | --- | --- | --- |
| Double limit temperature alarm circuit | | | |
The double-limit temperature alarm circuit by the temperature detection control circuit, the temperature indicating circuit and sound the alarm circuit, as shown in FIG. Components Selection R1 ~ R5 use 1 / 4W metal film resistor or a carbon film resistors.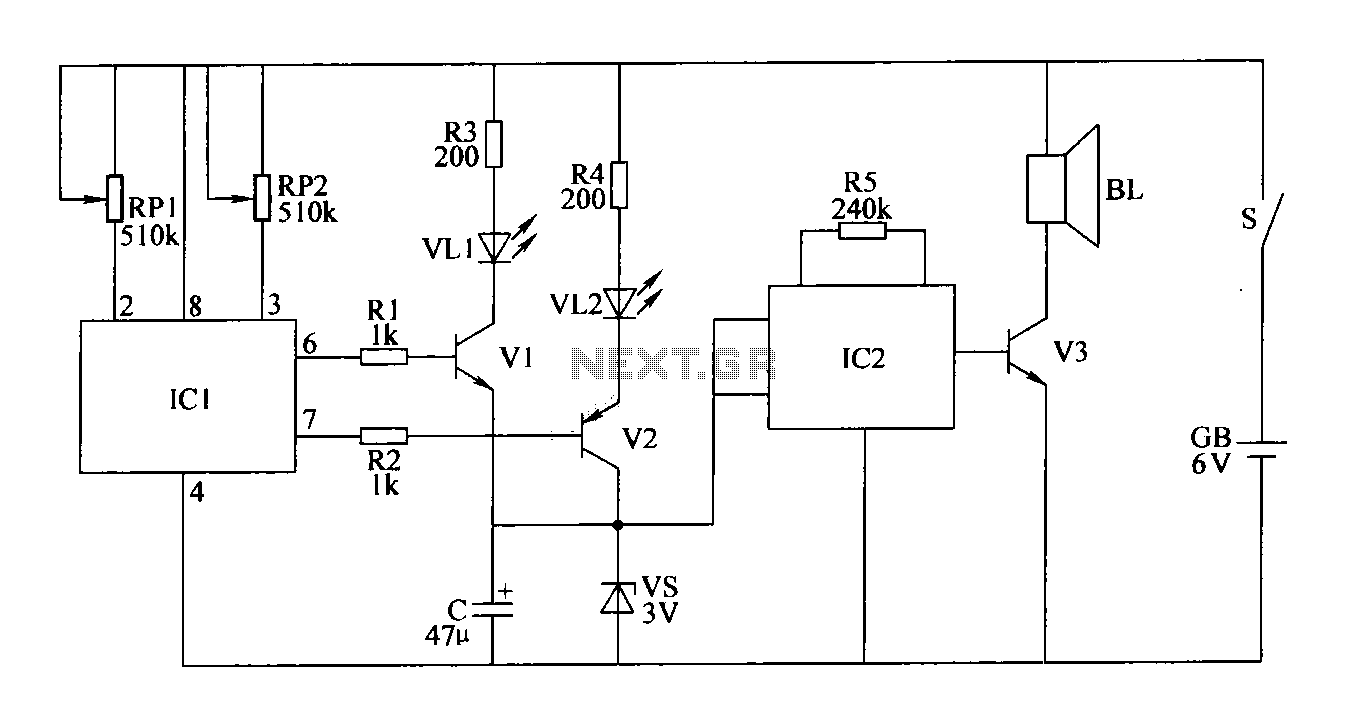 RP1 and RP2 are made of small organic solid potentiometer. C selected voltage is 10V aluminum electrolytic capacitors. VL1 and VL2 select 3mm high-brightness light-emitting diodes, VL1 red, VL2 is green. VS selection 1 / 2W, 3V voltage silicon diodes. V1 and V3 selects S9013 or Model C8050 silicon NPN transistor for use; V2 selects S9015 or Model C8550 silicon PNP transistors. IC1 selects TC602 temperature sensor IC; IC2 selected KD9561 type of audio integrated circuits. BL selection 0.25W, 8 micro-electric speakers. S selection of small pole toggle switch. GB selects 6V laminated battery.