| | | | |
| --- | --- | --- | --- |
| Loudspeaker Protector Circuit | | | |
Transistors Ql, Q2, and Q3 monitor the two outputs of the stereo amplifier. If the offsets exceed 2 V, Q7 is turned off, which turns off Q8 and the normally on relay. Diodes D2 and D5, together with Q4, provide a mains voltage monitor. As soon as the ac input voltage disappears, as when the amplifier is turned off, Q4 turns off arid Q5 turns on. This turns off Q7, Q8, and the relay.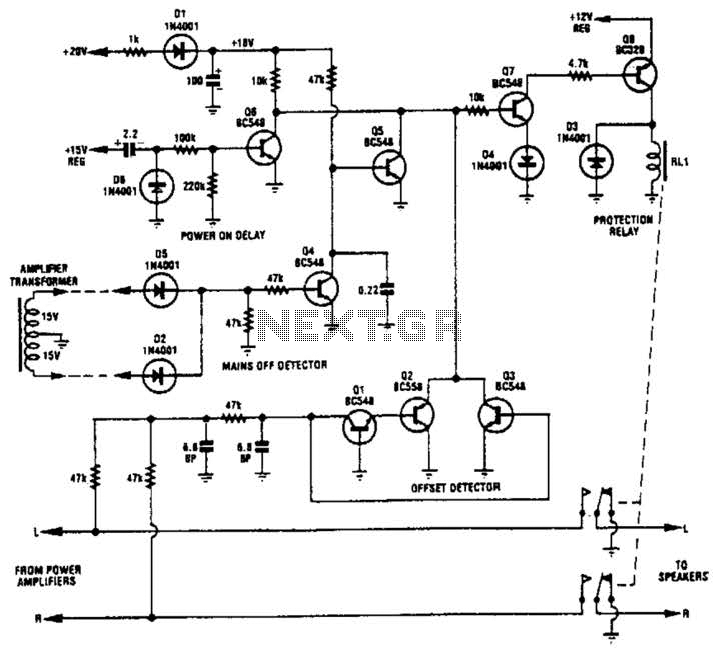 Hence, the loudspeakers axe disconnected immediately after the amplifier is turned off.