| | | | |
| --- | --- | --- | --- |
| Solid-state electric fence charger | | | |
A touch-sensing circuit keeps the high-voltage generator cut off until something touches the fence wire. Contact with the fence sensing circuit wire starts the high-voltage generator which applies a series of 500 microsecond pulses at approximately 300 volts to the fence wire. Pulse repetition rate is determined by the intruder's resistance to earth ground. The lower the resistance, the higher the pulse rate. A ground rod is inserted several inches into the ground near the fence wire. In the sensing mode the neon lamp should not flicker or light.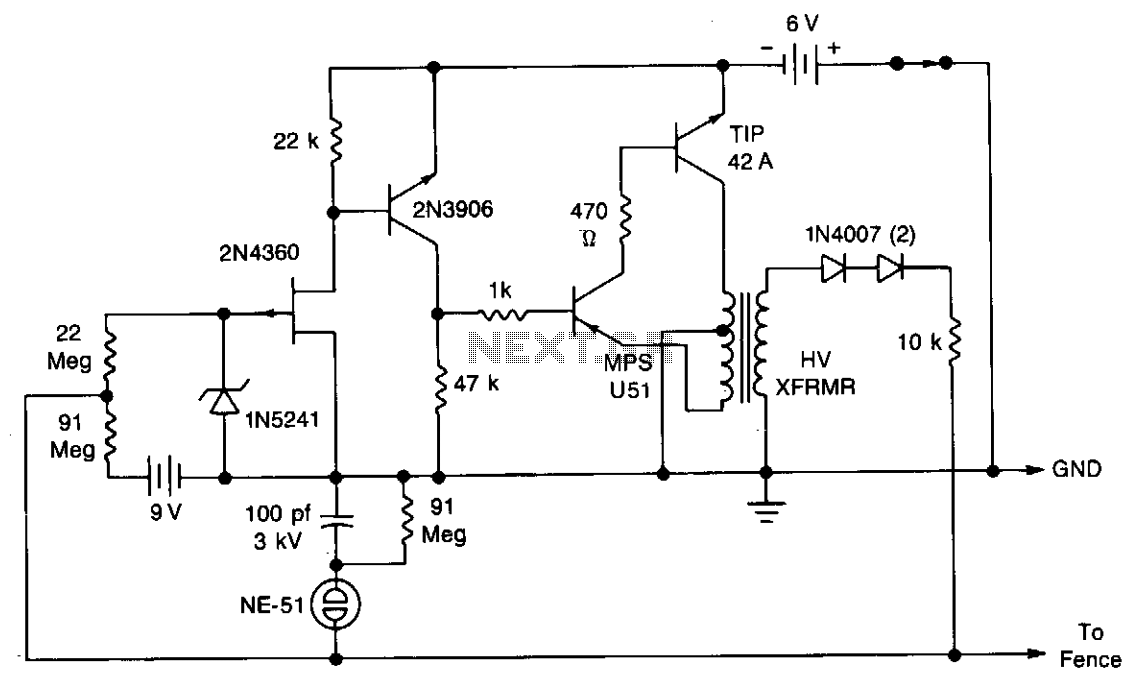 If it does, it indicates leakage between the fence wire and ground. If sensitivity is too great, it can be reduced by changing the 91 Meg resistor to 47 or 22 Meg as required.