| | | | |
| --- | --- | --- | --- |
| Unidirectional motion sensor | | | |
This circuit detects an object passing in one direction but ignores it going the opposite way. Two sensors define the sense of direction. The object blocks the light to phototransistor Ql or Q2 first dependent on the direction of approach. When the object passes Ql then Q2, an output pulse is generated at D; while no pulse is seen at D as the object passes Q2 then Ql.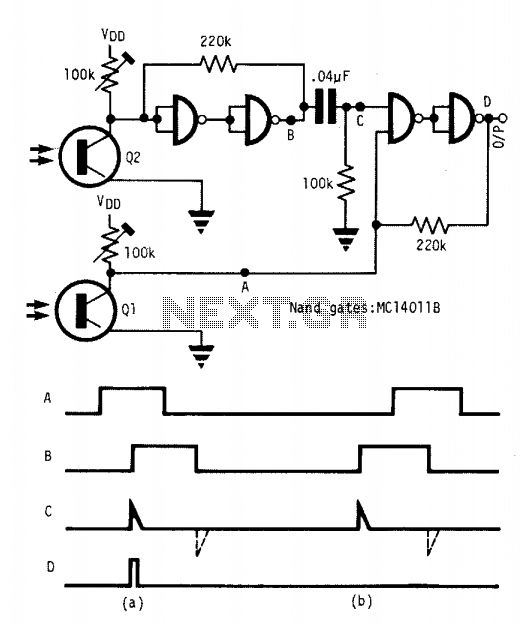 Object length (measured along the direction of the two sensors) should be greater than the separation of the two sensors Ql and Q2.