| | | | |
| --- | --- | --- | --- |
| Light-controlled-lamp-switch | | | |
A school drama needed lamps that automatically turned on and off when spot lights did the same. Lamp switching had to be wireless, durable, dependable, simple and inexpensive. With stage and spot lights off, very little light falls on the CdS photocell, so its internal resistance is several megohms and Rl keeps the gate of Ql at nearly zero volts, which keeps it off.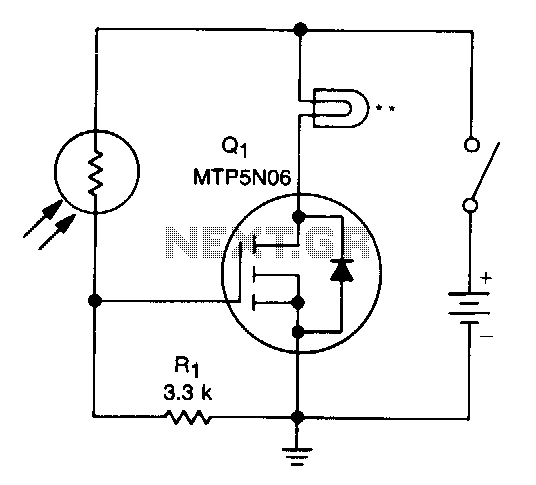 When a spot or stage light hits the photocell, its resistance drops to several hundred ohms, raising Ql"s gate voltage, which turns it on and applies power to the lamp.