| | | | |
| --- | --- | --- | --- |
| Outdoor Light Controller Circuit | | | |
A neon bulb and a CdS photocell enclosed in a light-tight enclosure form an optocoupler. A diac/triac combination is used to provide the snap- switch effect. A second CdS photocell acts as the main sensor. As darkness approaches, the resistance of K4 begins to increase. At a threshold level, the ciiac triggers the triac and causes the neon bulb to light. This reduces the resistance of R6, causing the diac to trigger the triac, which lights the neon bulb and provides power to the load.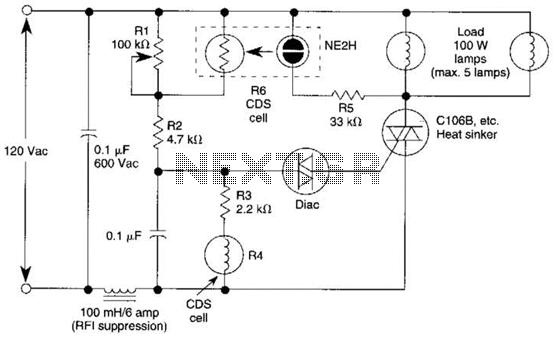 As morning light comes up, the process is reversed. The neon bulb goes out and the SCR turns off.