| | | | |
| --- | --- | --- | --- |
| Water-level-sensor-and-control | | | |
When the water level is low, the probe is out of the water and SCRl is triggered on. It conducts and imposes a heavy load on transformer Tl`s secondary winding. That load is reflected back into the primary, gating triac TRl on, which energizes the load. If the load is an electric valve in the water-supply line, it will open and remain open until the water rises and touches the probe; this shorts SCRl`s gate and cathode, thereby turning off the SCRl, which effectively open-circuits the secondary.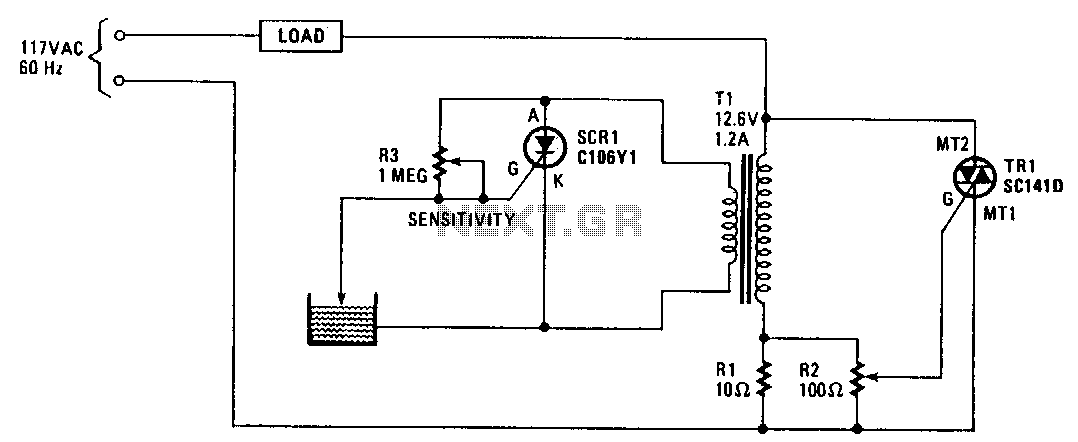 That open-circuit condition, when reflected back to the primary winding, removes the triac"s trigger signal, thereby turning the water off.