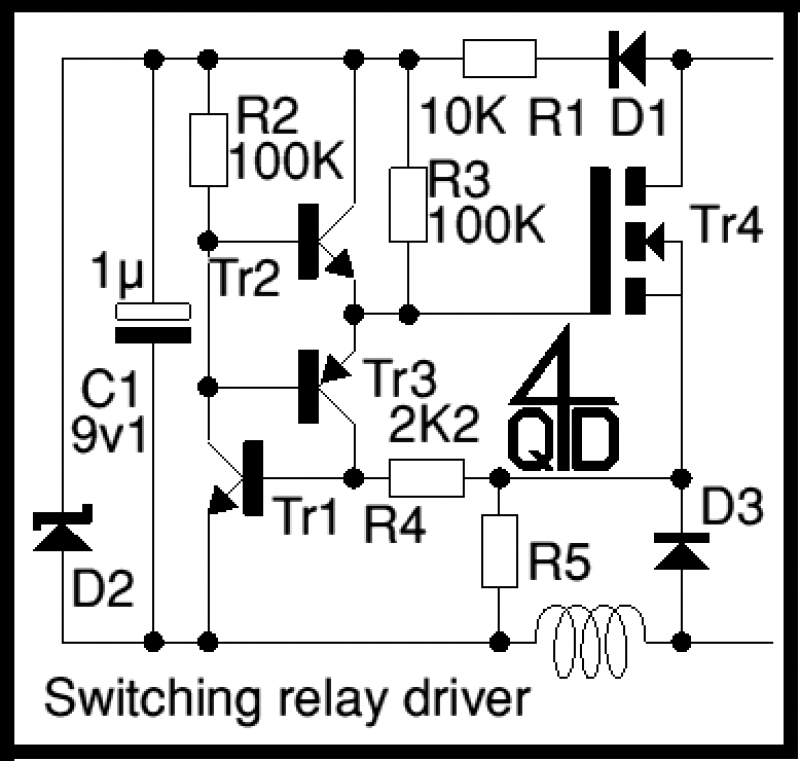 R5 needs to be chosen so that the required current is sensed. It should drop one Vbe (about 0.6v) at the required current. The MOSFET needs to be chosen with adequate voltage and current handling capacity, and of course you may need to heatsink the MOSFET. D3 should be a high speed diode, with a voltage rating at least equal to the highest operating voltage the circuit will encounter. These things are all operating condition related, so I'll have to leave them to you! Constraints The circuit, in production, proved to be very reliable. Clearly you need to watch voltage spikes and current ratings. You should also not try to operate it at low voltages, say less that the solenoid voltage plus 15v, as the MOSFET goes into linear mode. This is not immediately damaging to the MOSFET, but it can get hot. For this reason, it is probably best not to switch the relay by connecting and disconnecting the power, but by activating and deactivating the controller. Methods of doing this could be added later.
Recommended videos
Current Sensing: Low Side, High Side, and Zero Drift

What is current sensing circuitry and what is its importance?