| | | | |
| --- | --- | --- | --- |
| Phantom Wah for guitarists | | | |
This is an op-amp implementation of a Vox style wah, with the inductor replaced by a gyrator circuit. With the component values given the frequency response is similar to a standard wah. By replacing one of the resistors with a potentiometer the simulated inductance can be made continuously variable.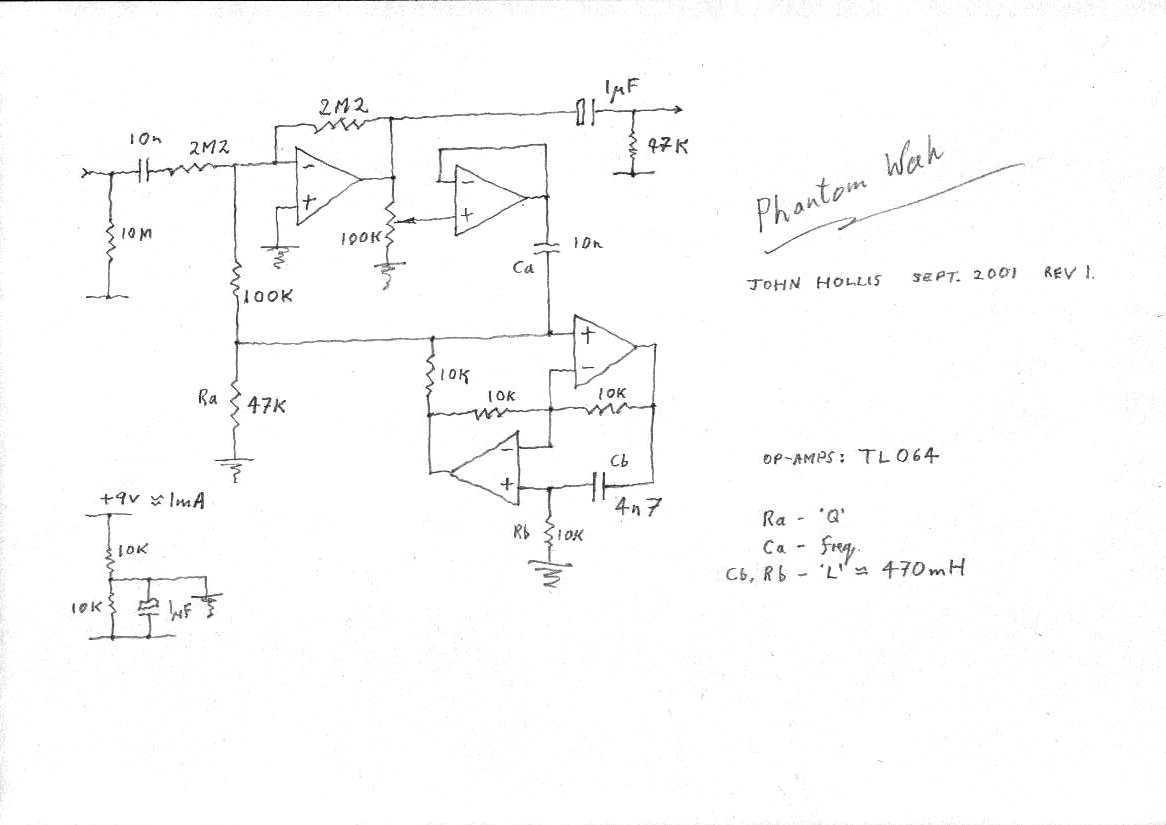 Currently this circuit has an unacceptable level of background hiss and is therefore reverted to experimental status. I will post a new version when I've got rid of the wretched noise.