| | | | |
| --- | --- | --- | --- |
| Cd Ignition System For Autos Circuit | | | |
At the heart of the CD4-MX is an astable multivibrator, built around Q1 and Q2, that feeds step-up transformer Tl. The output of 1 is rectified by D3 to D6 and used to charge capacitor C4. When the points close, a small voltage is fed to the gate of SCR1, causing it to fire, dumping the charge of C4 to the vehicle`s ignition coil. The circuit also contains optional subcircuits to accommodate different types of auto ignitions.Xl5 + and X15 - are alternative trigger configurations for nonpoint breaker ignition systems.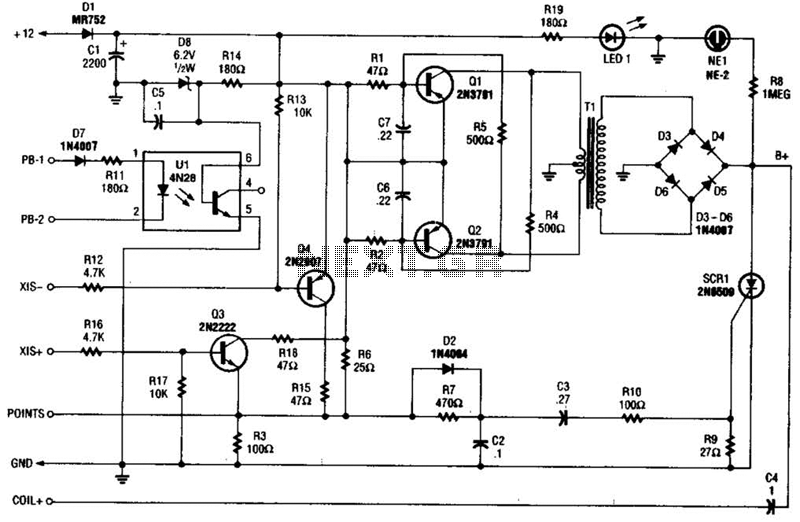 R6 is not used for these systems and must be removed. Optocoupler Ul can be used (pin 4) in conjunction withX15 - orXI5 + depending on polarity of sensor. Note that 60 to 70 kVis available from this system,,so observe suitable safety precautions.