| | | | |
| --- | --- | --- | --- |
| One-mospower-fet-analog-switch | | | |
Using four diode in an array allows using only one MOSPOWER transistor for analog switching. The current flow is controlled by keeping the source-base connection of the MOSFET towards the load. Be sure to use diodes capable of handling the load current and a transistor whose breakdown voltage specification exceeds the peak analog voltage anticipated.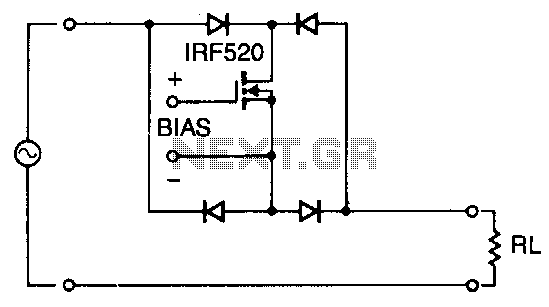 Operationally, by increasing the gate-to-source bias voltage, the MOSFET turns on. For applications other than either full-on or fulloff, care must be taken not to exceed the dissipation of the MOSPOWER transistor. A suitable heatsink cannot be overstressed in such applications.