| | | | |
| --- | --- | --- | --- |
| 50W Tube-Valve SW transmitter | | | |
This transmitter works in the short waves from 6MC / S to 22MC / S. Coil L1 is the short wave oscillating coil of the 6SA7 lamp and you will find it ready for trade. Capacitor C1 is variable with a capacity of 0-500pF. The coil L1 consists of 13 coils 3cm in diameter and 1mm thick wire. Capacitors C1, C2, C3 and C4 are variables with a capacity of 0-500pF each.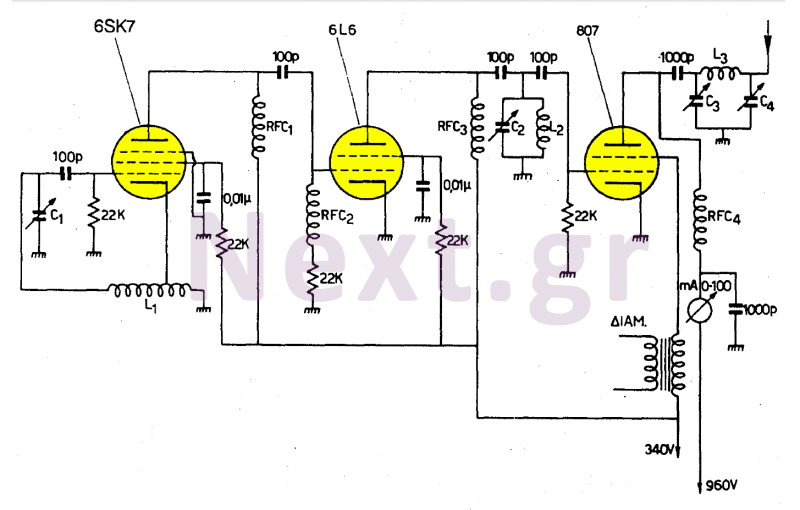 C3 and C4 must be sparse to avoid sparks between their reinforcements. The coil L3 consists of 13 coils of 4 cm diameter, 1 mm thick wire. The base of lamp 807 must be of porcelain. Use the 80W medium wave transmitter to power the transmitter.
The descent of the antenna should be 75Ω and the two horizontal portions of the antenna should each be 10m long for 6MC / S up to 3.5m for 22MC / S. When coordinating with the rotation of capacitors C2, C3 and C4, we must achieve the minimum current in the ammeter. Then we have the greatest power radiance.