| | | | |
| --- | --- | --- | --- |
| Low Noise Moving Coil Audio Preamplifier | | | |
This preamplifier was designed for low resistance sources like moving coil heads (MC). The circuit uses in parallel three duble transistors SSM2220 or MAT03 and by forming a diferential amplifier keeps noice low. Connecting this amplifier in front of a OP27 amp we gain even lower noise. Also the reason we use PNP rather NPN transistors is because they have les low frequency noice.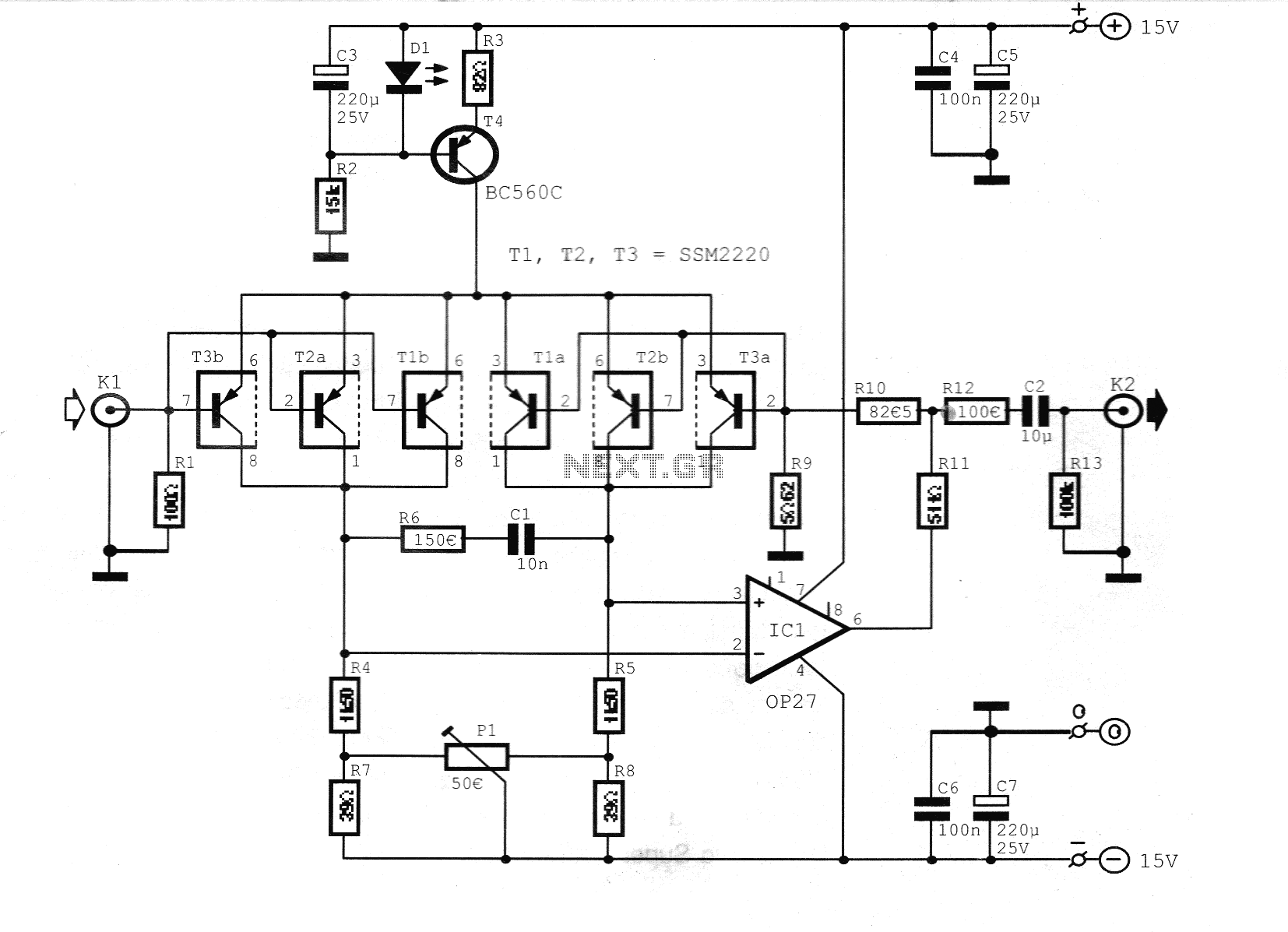 Trimmer P1 and resistors R7/R8 equalize the rates or R4 and R5 of differential amplifier's output. The transistor T4 and LED D1 are the power feed of amplifier. But the use of a LED in this position is better thermal spreading.