| | | | |
| --- | --- | --- | --- |
| 2Y-Y-2 - connection four-speed motor contactor control circuit | | | |
Circuit shown in Figure 3-120. If the motor capacity is small (less than the rated current 5A), it can use an intermediate relay (contact a few more) instead of the contactor.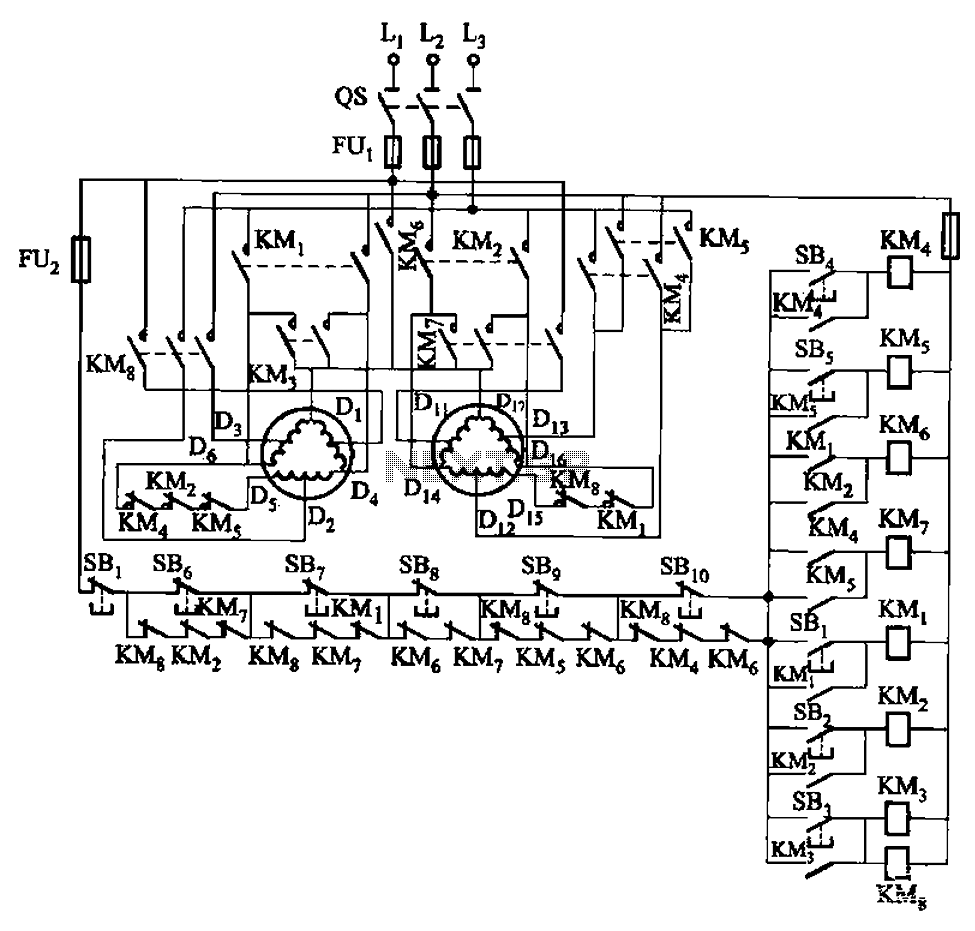 The line can be achieved in four speed forward running and reverse running one of the most high-speed e matter and cause a short circuit through the circuit for interlocking contactor normally closed auxiliary contact, to ensure that the two speeds can not start it. The line allows any start button is pressed, the corresponding speed can be obtained immediately without having to press the stop button in advance, regardless of motor speed also at work. Figure, SBl and SB6, SB2 and SB7, SB3 and SBs, SB4 and SBa, SBs are linked with SBao button.