| | | | |
| --- | --- | --- | --- |
| Measuring phase difference | | | |
This method is capable of measuring phase between 0 to ±180°. The generated square waves A and are fed to a D flip-flop which gives an output C equal to logic 1 when input 1 leads input 2 and equal to logic 0 in case of lagging. When C = logic 0, the output of the amplifier F will be positive proportional to the average value of the output of the EX-OR. When C = logic 1, F will be negative and also proportional to by the same factor. Hence, the output of the meter is positive in case of lagging and negative for leading.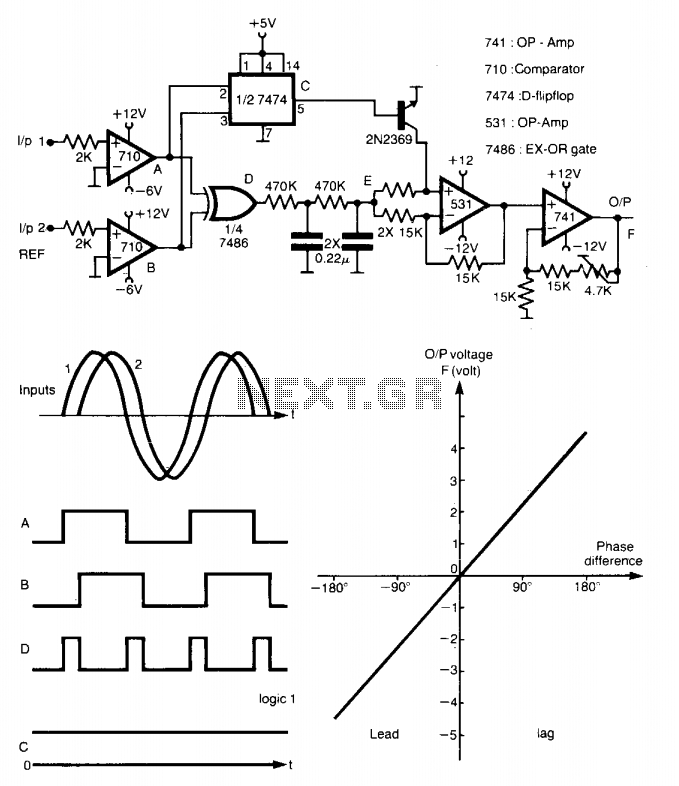 The circuit is tested for sinusoidal inputs and indicates a linearity within 1%. Measurements are unaffected by the frequency of the inputs up to 75 kHz.