| | | | |
| --- | --- | --- | --- |
| Pseudo-Random Bit Sequence Generator Circuit | | | |
In this circuit, an additional exclusive-OR gate is connected after the modulo-2 feedback, with CI and R2 applying the supply turn-on ramp into the feedback loop. This provides sufficient transient signal so that the PRBS generator can self-start a power-up. A shift-register length of 10 is shown with feedback at stages 3 and 10, providing true and inverted maximal length sequence outputs. This technique applies an input directly to the feedback loop.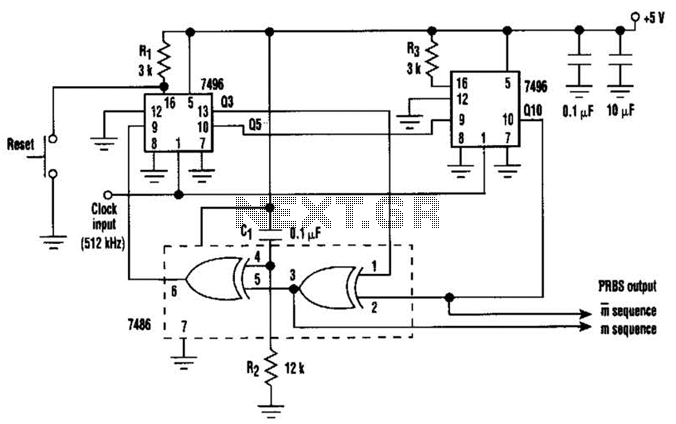 Therefore, it`s considered more reliable than applying an RC configuration to the shift-register reset input to create a random turn-on state.