| | | | |
| --- | --- | --- | --- |
| FM IF amplifier circuit composed of ceramic filters | | | |
It shows a ceramic filter composed of FM IF amplifier circuit, the FM intermediate frequency amplifier circuit mainly by the IF input variable voltage regulator T}, ceramic filters CF1,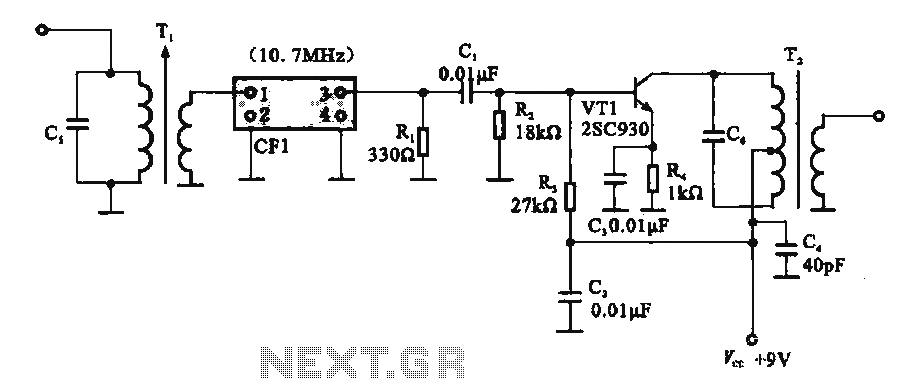 IF amplifier and IF transformer T2 VT1 other parts can normally be used amplifying FM IF signal. IF from the FM front-end circuitry (10.7 MHz) into the first intermediate frequency signal TJ transformer primary winding which cs composition and frequency of the resonant circuit, having a frequency selection function, Tl transformer secondary connected with a 10.7 MHz ceramic filters it will send the selected intermediate frequency signal to an intermediate frequency amplifier at the base of the transistor VT1, amplified. VT1 amplified signal and then by the second intermediate frequency transformer Tz output to the next level. The circuit has a simple structure, good performance characteristics.