| | | | |
| --- | --- | --- | --- |
| Dual supply for audio amplifiers | | | |
Most amps acoustic frequencies that make our readers, instead of a transformer power, sometimes required two or sometimes three. This tactic is more common in amplifiers 'High-End', where the altar of high fidelity are all eager to sacrifice their economies. In these cases the primary, all connected to the network of 220V, paralleled each other yet, through a single security, the nearest outlet. The problem that arises in such a connection is related with as such security. If the amplifier has two transformers, then the defendant one of them leads by one channel (or more generally a set of circuits), and if available, and a third, he'll have as sole purpose supplying circuit protection and control of others.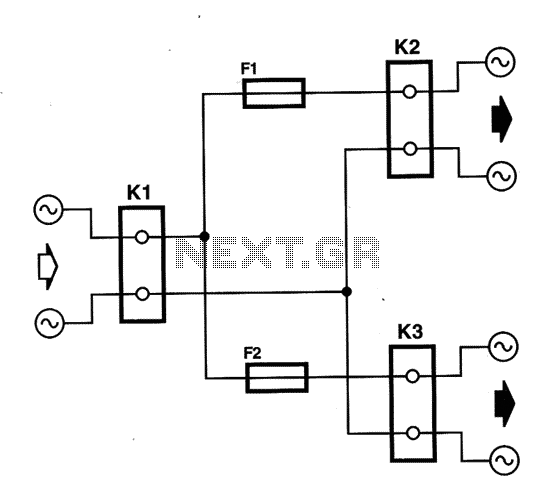 The only security that should be calculated to withstand the sum of the currents, will burn when it comes current exceeds said limit example where short circuit in one of the circuits that feed the three transformers. But what above all is what caused the 'burnt' it? To find it we should do quite a few measurements or if you have a good nose to smell the components of our amplifier. The small plaque with the few materials that appear in the photo, allowing the voltage network must be two different transformers (or general cargo) through two separate insurance. Because this simple circuit does not provide for the presence of land, you should place only within grounded devices rather than as an external circuit.