| | | | |
| --- | --- | --- | --- |
| TC649 motor drive circuit with overheat protection | | | |
Motor is heating devices, by accident or overload often caused when the coil winding temperature is too high, as shown in FIG. 1-9 TC649 motor overheating protection and drive circuit. NTC thermistor RT close to the motor of the motor temperature detection, RT,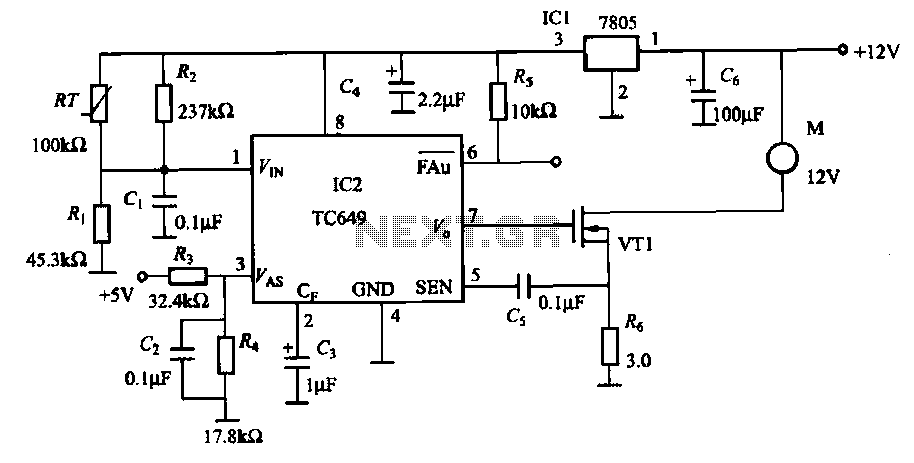 James I, R2 determine the IC2 input into the PWM control voltage VIN, setting range is generally 1.2 ~ 2.6V, the output voltage control output K points (pulse width modulation duty cycle) signal (range of O ~ 100%). For example, 30C when, VIN = 1.9V, the duty cycle is 50qo; when 60qC, VIN = 2, 6V, 100% duty cycle; after changing the motor speed VT1 driven by the PWM signal. feet for the current detection, for limiting the size of the motor current flowing through the motor or VT1 generated by the current pressure on the R6 drop by c5 feedback to feet, the maximum output current of the motor control. feet set up automatic shutdown threshold level. Suitably selected VT1 and supply voltage, the circuit can drive a fan motor or larger loads.