| | | | |
| --- | --- | --- | --- |
| Monostable to bistable relay with momentary switch | | | |
This circuit could be used to drive a monostable relay by a singol momentary switch. Powered by 24 Volts it works for a 12 Volts relay. When the button is pressed Q1 is energized and the capacitor charges, while the relay coil is shorted. Once the button is released the relay turns on. Note that Q1 is powered by the capacitor until the relay switch (10-6) closes.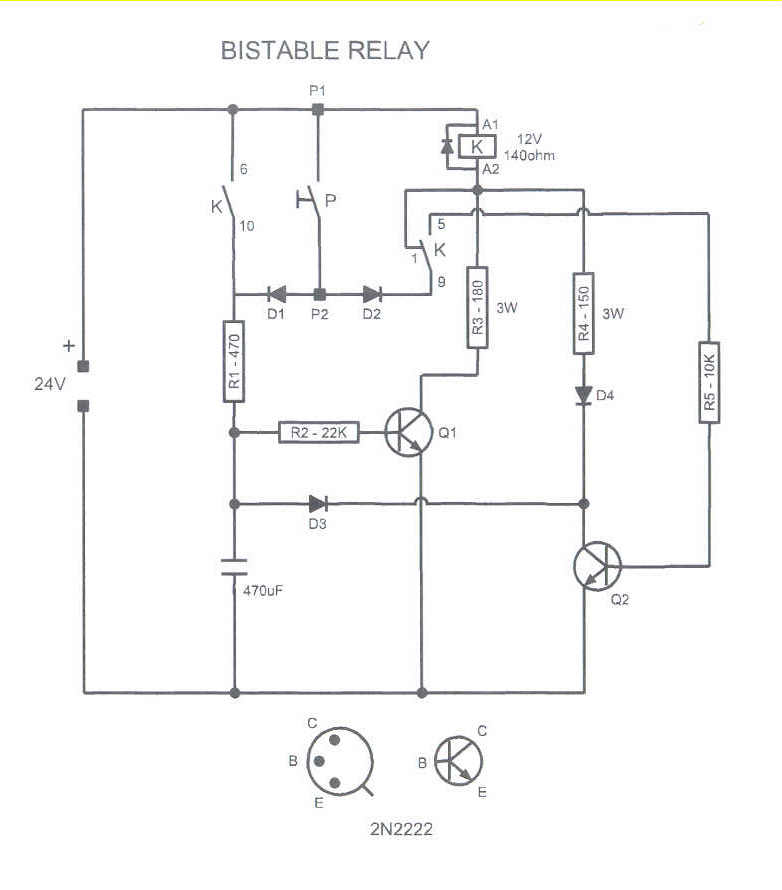 Since the exchange switch is now closed between 9 and 5, when the button is pressed again Q2 is energized. Q1 switches off due to the current which flows through Q2 collector, but the relay coil is still energized by Q2. When the button is released Q2 switches off, while Q1 would back on 10 milliseconds later. But the relay coil is faster, so the circuit backs to the start condition. Therefore the circuit works as a mechanical bistable relay, but the relay backs off if you cut the power supply. That may be an useful feature, for example in the automotive field.