| | | | |
| --- | --- | --- | --- |
| Multi-point circuit diagram of a remote control switch | | | |
As shown, the switching circuit comprises a buck rectifier circuit, the bistable trigger circuit and the thyristor control circuit. Implement remote control for electrical equipment turned on or off.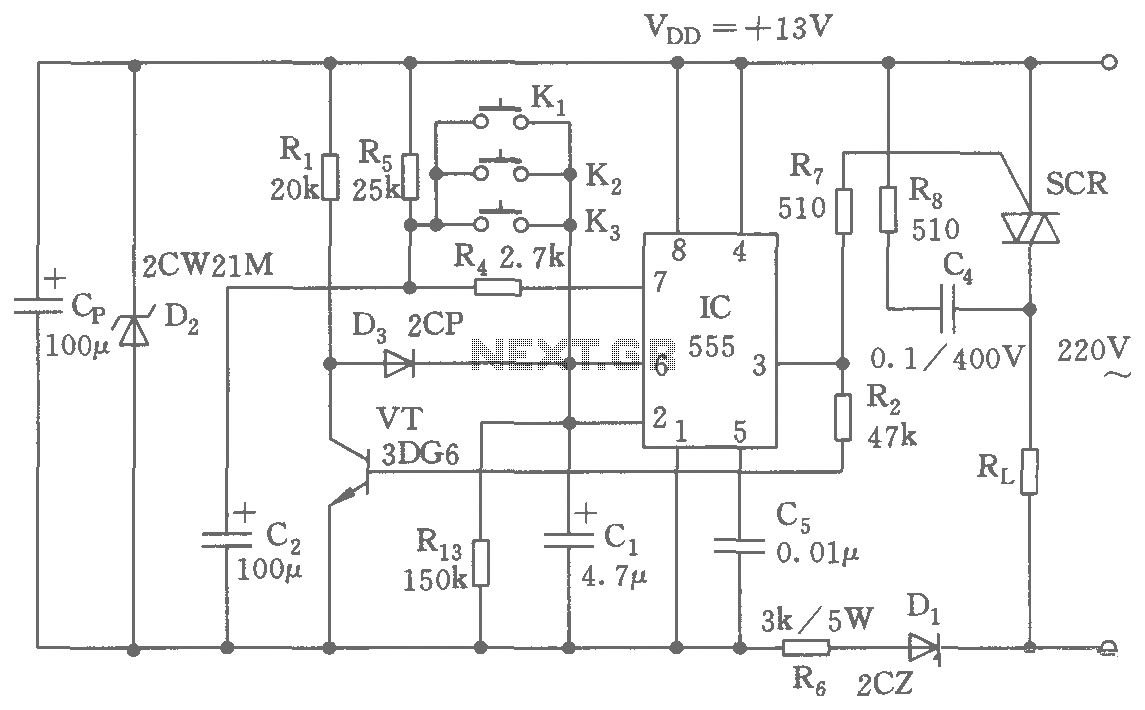 Buck rectifier circuit provides the controller with a DC voltage of 13V. 555 and R5, R4, R13, C1, C2 and so flip-flop circuit. Just power, because the voltage on C1 is not mutation, 555 set, C2 through R5 charged to l2V. If you click this time K1 (K2 or Ks), C1 is quickly charged to a 2/3 VDD = 8V, 555 reset pin 3 referred to the low level, SCR off. Meanwhile, VT cut-off, 555 were 6 feet high, so that the reset 555 in a stable state. As then click K1 (K2 or Ks), and 555 is in the set state. So control K, can be realized on the electrical opening and closing control.