| | | | |
| --- | --- | --- | --- |
| CB 27MHz Transmitter Circuit | | | |
NBFM or Narrow Band Frequncy Modulation is used in this 27 MHz transmitter circuit schematic. This circuit is an application by Motorola MC2833 VHF transmitter with FM modulation and narrow band in a single chip. P1 is used to adjust microphone amplification and P2 to adjust the deviation. Remember that this 27MHz fm transmitter use NBFM withmaximum 5KHz deviation,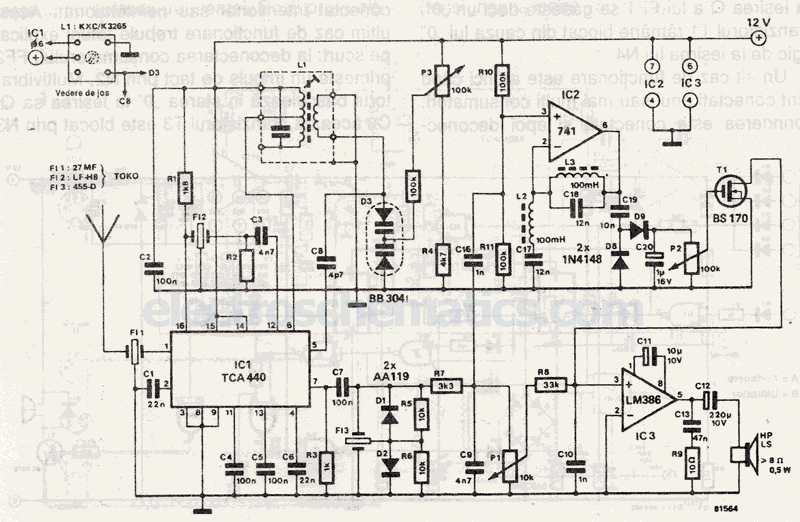 this mean you have to use an nbfm receiver to obtain enough audio level. The transmitter is easy to adjust: trim C9, C9 and C18 for maximum output power on a artificial 50 © load. Then listen on a 27MHz radio receiver and adjust P1 and P2 untill you obtain the best modulation.