| | | | |
| --- | --- | --- | --- |
| Ultra high voltage generator | | | |
By repetitively charging and discharging a capacitor through the primary of an induction coil with a high voltage, an ultra high emf is induced in the secondary. Switching is performed by the triac, triggered by the disc at times set by Cl and Rl. With a 12 V car ignition coil for example, the length of sparkgap obtained is 12 mm of air for C2 = 0.1 µ¥. If the dielectric strength of air is assumed to be 3 kV/mm, this spark-gap length corresponds to 36 kV.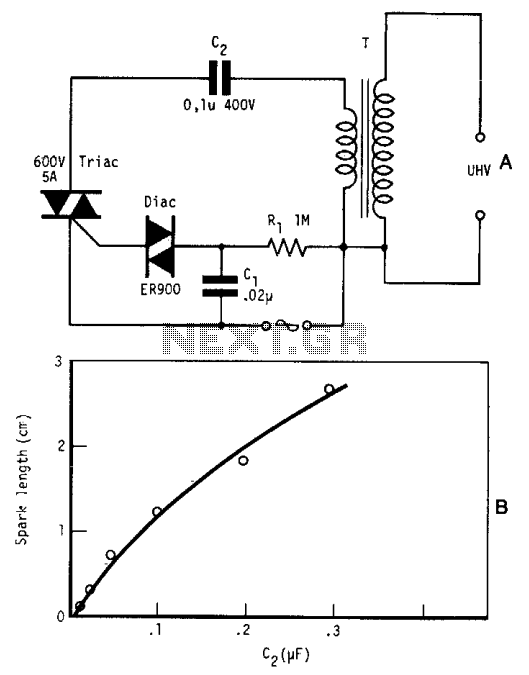 The curve shown in Fig. B, care must be taken in keeping the value of C2 below 1 /iF as the coil is liable to be seriously damaged at this value of C2. Power consumption is only about one watt.