| | | | |
| --- | --- | --- | --- |
| WS157 or WS106 low power micro switching power supply circuit | | | |
Shown for the WS157 or WS106 with low power miniature switching power supply. WS157 or WS106 is newly developed in recent years a regulated switching power supply control device, the internal control circuitry and power switches integrated on the same chip,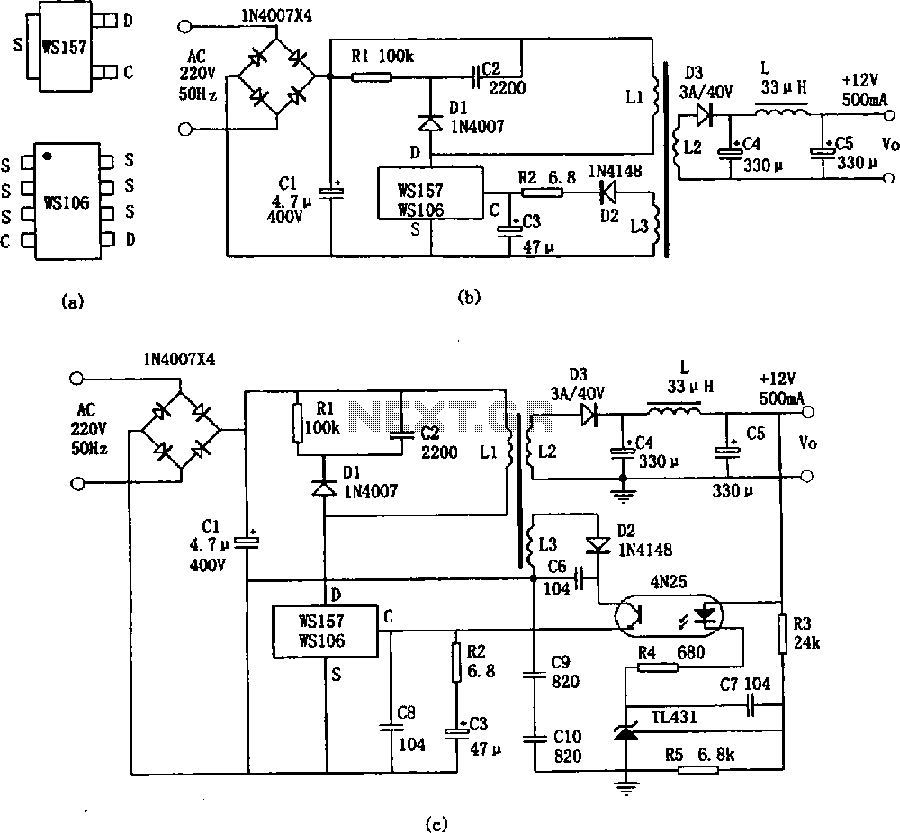 with PWM control, a variety of detection overcurrent overheating protection function, external only It must be connected to a suitable switching transformer and a few components to work properly. It is made with the characteristics of the power supply directly to the AC mains (220V) is converted into low-voltage direct current, and small size, making simple. WS157 power of 18W, WS106 power is 12W.