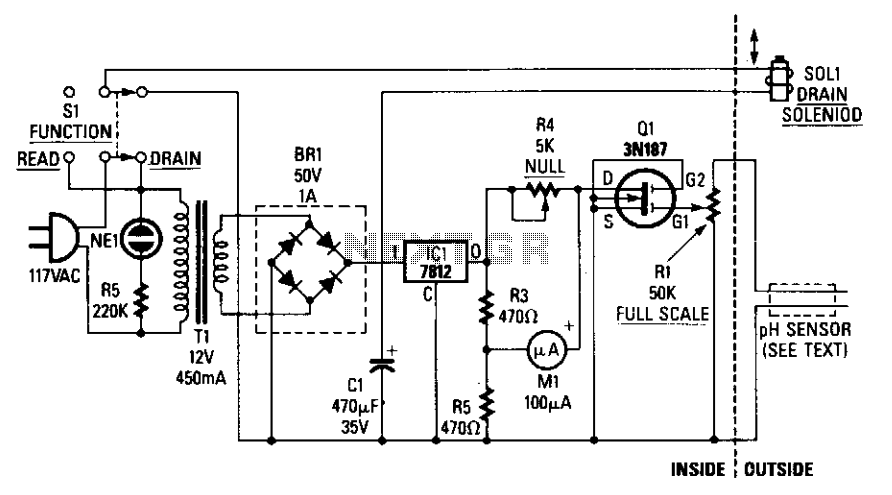 When acidity causes the sensor to generate a voltage, Ql turns on slightly, so its drain-to-source resistance decreases. That resistance variation causes an imbalance in the bridge, and that imbalance is indicated by meter Ml.
Recommended videos
159th Knowledge Seekers Workshop, February 16th, 2017

How to Solder Wires Together (Best tips and tricks)

Rose Center Anniversary Isaac Asimov Debate: Is Earth Unique?